While the Rochelle Kiwanis
Golden K serves the greater
Rochelle area, our focus is
on the children of our
communities.

We support the following
programs in our local
and area public schools.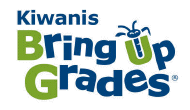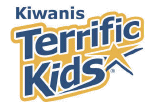 Officers
Offices within Kiwanis Golden K of Rochelle are held for one year. The fiscal year runs October 1 through September 30 of the following year. A committee of members selects candidates from among the membership, and a vote is taken at a general meeting prior to the end of the fiscal year. An Installation Banquet is held a week prior to the end of the fiscal year in which all officers to serve that following year are installed into office.

Board meetings are held once monthly on the first Thursday of the month. All business before the board of directors as brought by members is open for discussion. Board meetings are precided over by the club President. In his absence, the club Vice President presides.


Officers for 2013-2014





President:

Larry Wing

President-Elect:

Larry Raymond

Vice President:
Wendell "Pal" Colwill

Secretary:


Jim Busse

Treasurer:
Al Hann

Past-President:

Charles McGrath












Board Members for 2013-2014

Dean Herrmann
Harvey Folkerts
Don Romes
Bill Woksa

Jack Gardner

Don Horner