While the Rochelle Kiwanis
Golden K serves the greater
Rochelle area, our focus is
on the children of our
communities.

We support the following
programs in our local
and area public schools.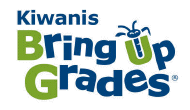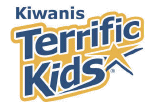 About Us
Kiwanis Golden K of Rochelle was granted a charter by Kiwanis International on December 4, 1986 with 14 members, and has
grown to 60 members today. Two new members are scheduled for induction the first Thursday in April.

Kiwanis is a worldwide service organization of women and men who share the challenge of community and world development.
Since its founding in Detroit, MI in 1915, Kiwanis has grown to approximately 9,000 clubs in 80 nations. Nearly one-third of a
million Kiwanians in every culture and on every continent are helping to improve people's lives.

Kiwanians are individuals who give a little of their time to make their communities and the world better places in which to live
and work. Being part of a local club members have the opportunity to make business and professional contacts, learn first
-hand about local, national, and international issues, use and improve leadership skills, participate in the life of their community
and world, and develop lifelong friendships.

Through Kwanis membership, individuals can give of themselves, their time, experience, knowledge, and love, to those wh need
them most. Kiwanians can work
for a way of life in which they believe.


Our Mission


To give primacy to the human and spiritual, rather than to the material values of life.
To encourage the daily living of the Golden Rule in all human relationships.

To promote the adoption and application of high social, business and professional standards.

To develop, by precept and example, a more intelligent, aggressive and serviceable citizenship.

To provide, through Kiwanis clubs, a practical means to form enduring friendships, to render altruistic service, and to build better communities.

To cooperate in creating and maintaining that sound public opinion and high idealism which make possible the increase of righteousness